NMAI Celebrates 1st Decade with
Honorees Whoopi Goldberg, Tom Wolfe
and the National Arts Club
July 29, 2010

Tom Wolfe, Judy Cutler, Laurence Cutler & Whoopi Goldberg
On July 29th, the National Museum of American Illustration (NMAI) celebrated its 10th Anniversary in grand Newport Gilded Age style, honoring Whoppi Goldberg, Tom Wolfe and the National Arts Club (NAC) with the inaugural American Civilization Awards before 350 guests at Vernon Court.

President Bill Clinton, unable to attend due to a family wedding, wrote: "By preserving and celebrating a vital part of our nation's artistic heritage, the NMAI has enriched our culture and inspires visitors from across American and around the world."

The gala benefited the endowment fund of the American Civilization Foundation, the IRS approved 501-c-3 non-profit organization which operates and administers the NMAI.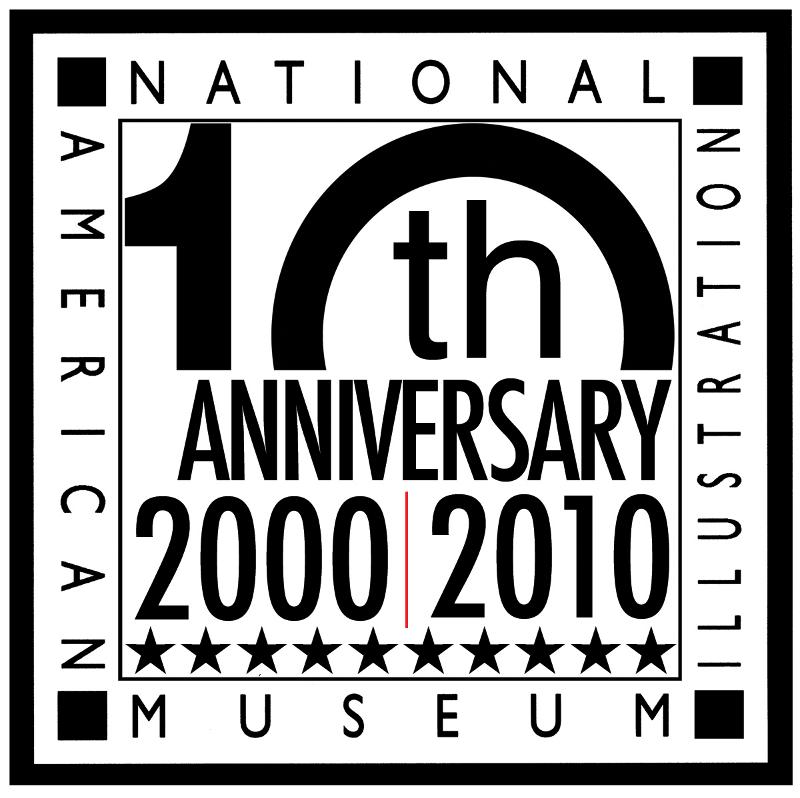 Tom Wolfe's Manifesto on the State of Modern Art
Author Tom Wolfe, also an artist, delivered a manifesto on the growing significance of illustration art and the rapidly declining quality of American Modern Art.

Tom Wolfe Delivering Speech

Below are excerpts from Wolfe's Manifesto Address:


"Starting with Picasso... the history of modern art has been getting worse and worse on the skill level...
...followed by Abstract Expressionism, and it's hard to get much worse than that in a technical, skillful sense, but they found ways...
Then came Pop Art. Pop Art was the first no hands art. In other words, no Pop Art painting was ever an original...
Then there was Minimalism and there was almost nothing there...
Then came Conceptual Art where it was just the concept of the art which was all that mattered.
So now we are finally down to No Hands Art and Tenure Art... and already the signs are showing that people are beginning to realize that illustrators were and are the people who cannot finesse skill. They cannot say, I'm not going to use that old fashion stuff, because that's what everything depends on. And these artists that are at the National Museum of American Illustration are made of tremendous talent and dedication to the craft. If you look at the ones who left school early... not to play basketball, but to study art. Rockwell's a very good example. Howard Chandler Christy's a very good example. These are men are amongst the last great skillful artists in America.
Rockwell did 321 covers for the 'Saturday Evening Post,' that was very big time. But J.C. Leyendecker outdid him by one I believe, 322. Both just absolutely great, great artists. And today we can see the whole thing turning.
I'm just here tonight to tell Laurence and Judy they've done it. This is the 10th anniversary. Thanks in no small part to Judy and Laurence, Norman Rockwell is the Picasso of the 21st Century.
"
For a full transcript of Tom Wolfe's Speech, please
Click Here
to download the complete text.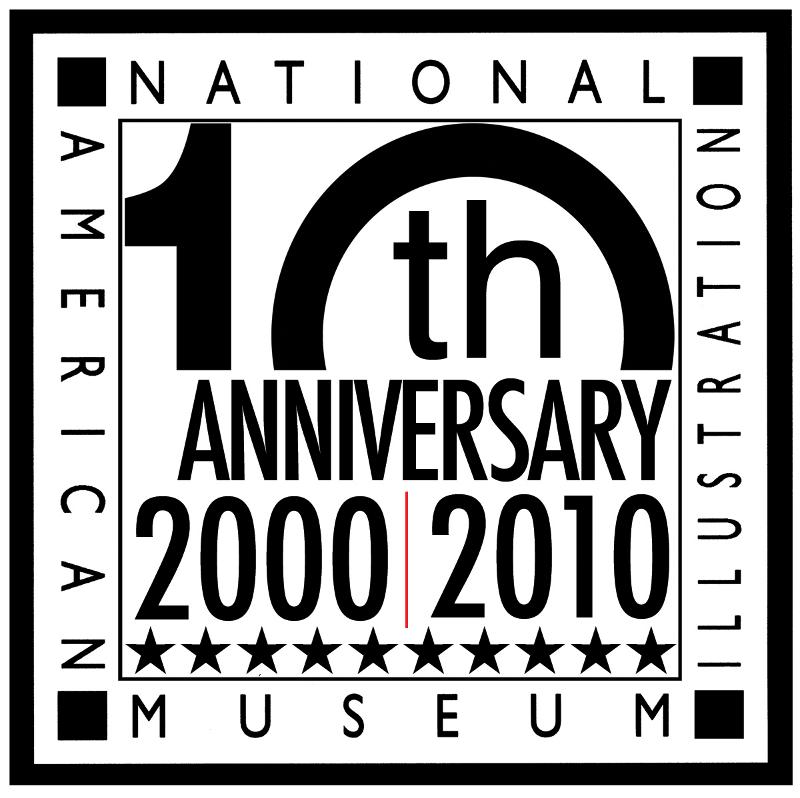 Whoopi Goldberg Received an American Civilization Award
for Contributions to American Popular Culture


Whoopi receiving award from Museum Co-Founders, Laurence and Judy Cutler

In her acceptance speech, Whoopi expressed her personal interest in and love of illustration art. "Beauty. It's all about beauty because there is so much ugliness in the world that it would be wonderful, I thought, to come someplace where there were some gorgeous things to look at."

Whoopi also said the NMAI has delved into the scholarly aspects of illustration in ways never looked at before. The underlying story of American illustration should be told so that it enters the public consciousness and everybody understands the origins of these images and their continuing significance to our culture.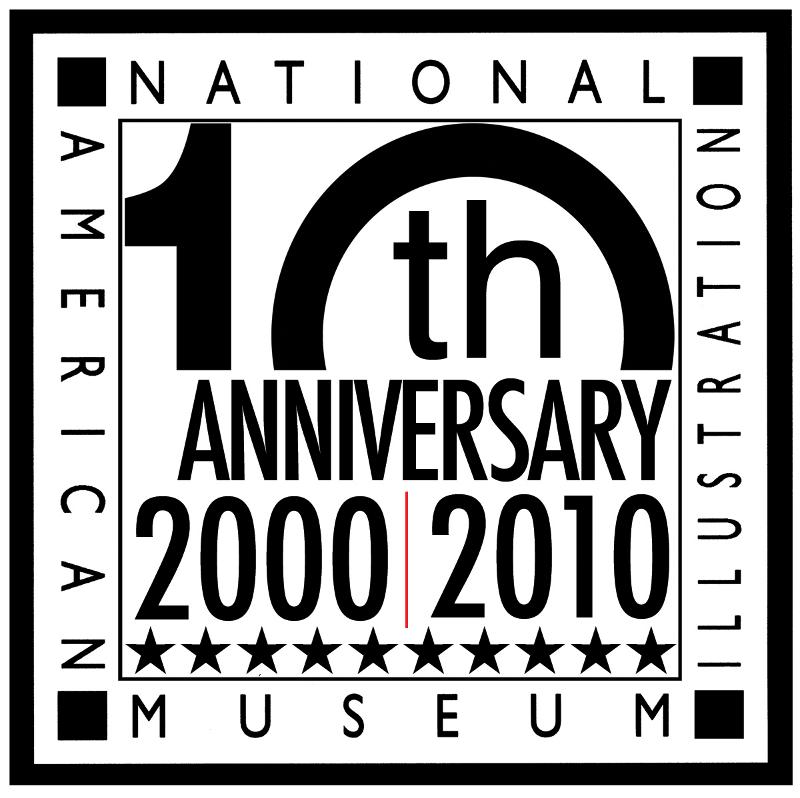 National Arts Club Honored with American Civilization Award


Aldon James, Club President, gives acceptance speech with Museum Co-Founders, Laurence and Judy Cutler

During his acceptance speech for the National Arts Club, Club president Aldon James remarked: "You both (Judy & Laurence Cutler) are now a 'new planet' within an art solar system and you have your unique gravitational force... You are an inspirational team and you have the Club's support without any restrictions."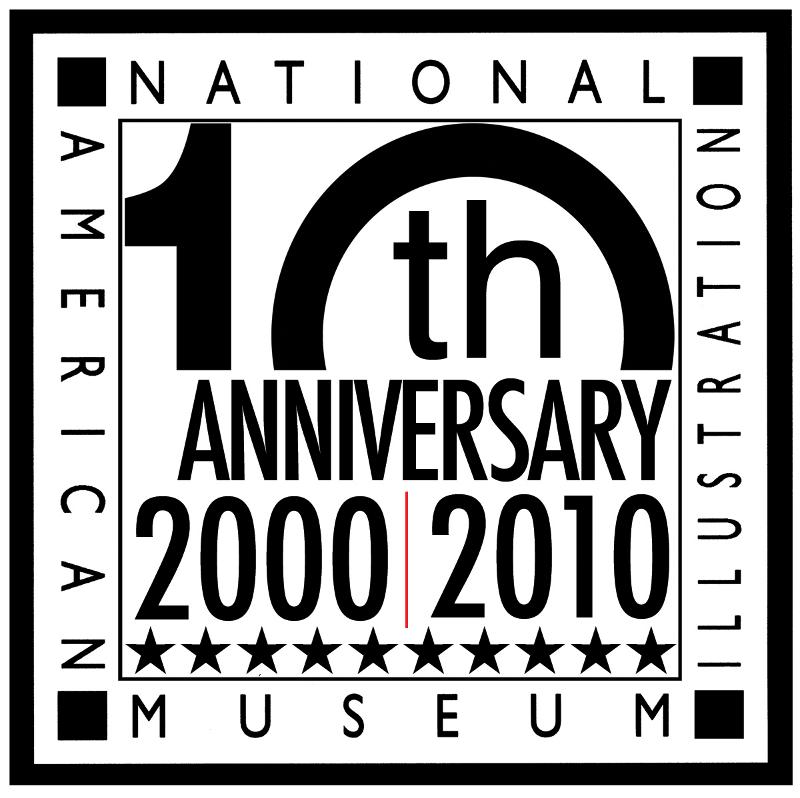 Guests enjoy cocktails on Vernon Court's Marble Terrace
Ellen and Mike Sandler
(Left to Right) NMAI Board Member Darwin Lin, Pearl Tan Lee Choo, Sharon Bush,
Honoree Aldon James, Babette Bloch, NMAI Board Member Marc Mellon
Sherry & John Pearlstein and Marla & Richard Milgram
Pulitzer Prize Winning Editorial Cartoonist, Paul Szep and Maureen Boerre
Jill Perkins, Sara Bliss & Ebbie Koelle display American Civilization Awards
Guests gather as the evening's program begins
Christine Shannon shows Norman Rockwell work at Petite Auction
Jill Perkins displays J.C. Leyendecker work during the evening's Petite Auction
Soul Sound Revue
Dancing to the Soul Sound Revue
For Reservations:

Eric Brocklehurst

National Museum of American Illustration
492 Bellevue Avenue, Newport, RI 02840
T: 401-851-8949 ext. 18. F: 401-851-8974
eric@americanillustration.org
www.americanillustration.org

The Museum is open year-round for visitors and Group Tours by advance reservations.
General Admissions Hours begin Memorial Day weekend, May 28, 2010.



General Admissions Hours (May 29th - September 6th)


Saturdays: 10:00am - 4:30pm
Sundays: 11:00am - 4:30pm
Memorial Day, July 4th, & Labor Day: 11:00am - 4:30pm

Guided Tours Without Reservations (May 29th - September 6th)
Fridays: 75 minute guided tour at 3:00pm

sharp





Tickets:

Adults: $18; Seniors (60+) & Military: $16; Students w/id: $12; Children ages 5 to 12: $8. Children ages 5 to 12 are permitted only if they are vouchsafed by parents or guardians as being 'well-behaved.'



The National Museum of American Illustration is a nonprofit, independent, educational and aesthetic organization. It is located in Newport, RI, on Bellevue Avenue at Vernon Court (1898), a Carrére and Hastings designed Beaux-Arts adaptation of an 18th century French chateau. It is the first national museum devoted exclusively to American illustration art. Illustration consists of original artwork created to be reproduced in books, magazines, newspapers, and advertisements. 'Golden Age' paintings by such luminaries as Norman Rockwell, Maxfield Parrish, NC Wyeth, JC Leyendecker, and 75 others are displayed in 'Gilded Age' architecture, creating a unique union of architecture and art - a national treasure. The Museum is administered by the American Civilization Foundation, a nonprofit organization with the goal to present the best possible venue for appreciating the greatest collection of illustration art -

the most American of American art.





COPYRIGHT NOTICE: This email message and its contents are copyrighted and are our proprietary products. Any unauthorized use, reproduction, or transfer of this message or its contents, in any medium, is strictly prohibited. ©2010 National Museum of American Illustration.