NEW ADDITIONS TO NMAI
AMERICAN IMAGIST COLLECTION

With an expanded Summer Admissions schedule and record-setting attendance at our traveling

Norman Rockwell: American Imagist

exhibition, 2009 was another exciting year at the National Museum of American Illustration. (NMAI). We embark upon 2010, our tenth year in operation, with a full plate: arranging traveling exhibitions (

Norman Rockwell: American Imagist

opens at the Paine Art Center in Wisconsin on June 3rd, 2010), a new book undertaking for Harry N. Abrams Publishing (

Norman Rockwell - Greatest American Imagist

), a major event scheduled for July 29th; (our 10th Anniversary Celebration), new restoration projects at Vernon Court, and in the Spring, the opening at the NMAI of a major milestone exhibition entitled

Norman Rockwell and His Mentor, J.C. Leyendecker

.



Mead Schaeffer's Sugaring-Off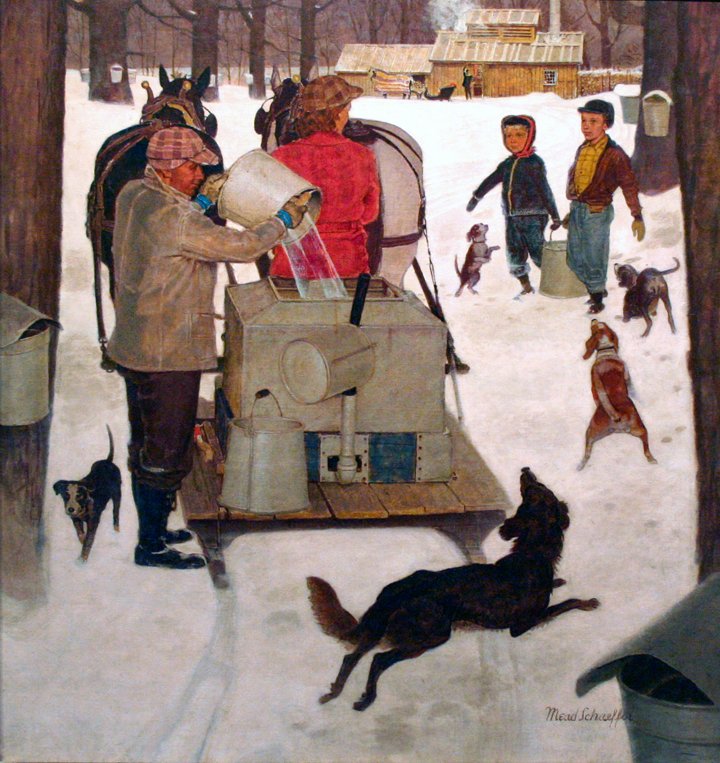 Sugaring-Off

, by Mead Schaeffer, was generously gifted to the NMAI by Dudley and Michael Del Balso in memory of C.W. Moody. Schaeffer was a colleague, competitor, neighbor, and close friend of Norman Rockwell. The two illustrators and their families lived nearby each other in Arlington, Vermont. Both Schaeffer and his daughter frequently posed as models for Rockwell during this period and it is thought Schaeffer's daughter was the model for

Miss Liberty

. In the 1920s, Schaeffer began his career by illustrating adventure novels for

Dodd & Mead

, much like N.C. Wyeth did for

Scribner's Classics

. In the 1930s and 1940s, the artist shifted focus from adventure novels to portraying contemporary American life for magazines, often set in New England.

Sugaring-Off

is an excellent example of just such a painting executed for the cover of

The Saturday Evening Post

. It portrays a traditional Vermont scene of hardy, frost-proof New Englanders harvesting maple syrup. While the NMAI has a number of Schaeffer's works in our permanent collection,

Sugaring-Off

is our first

Post

cover by the artist, and a most welcome addition.
Above: Sugaring Off, by Mead Schaeffer. 1945

2009 Presidential Inaugural Medal by Sculptor Marc Mellon:

Another recent and unusual gift is the donation of an original 2009 Presidential Inaugural Medal crafted by renowned sculptor and NMAI Advisory Board member Marc Mellon. Mr. Mellon sculpted the face of the medal featuring President Obama, while former U.S. Mint sculptor Thomas. D. Rogers Sr. designed the reverse, featuring the Official Inaugural Seal and the words "44th President of the United States of America, Inaugurated Jan. 20, 2009".


Above (l-r): front of Presidential Inaugural Medal by Marc Mellon, reverse by Thomas D. Rogers Sr.

Mr. Mellon has also gifted to the museum a second bronze medal - his earlier design for the Inaugural Medal competition.


Above: Marc Mellon's first design for the Presidential Inaugural Medal


The Inaugural Medal is among the most recent of many notable works in Mellon's career. Others include: portrait busts of notable figures such as Pope John Paul II, Winston S. Churchill (on loan to the NMAI), Tony Bennett, Kate Smith, Patricia Neill, Muhammad Ali, Mickey Mantle, Arthur Ashe, Michael Jordan, Chris Evert, and President George H. W. Bush; the

NBA

and

WNBA MVP

trophies; and the

Ireland Chamber of Commerce: Smurgit Award

presented to former Senate Majority Leader George Mitchell for his efforts in fostering peace in Northern Ireland.

The NMAI is honored that Mark Mellon chose to gift the 2009 Presidential Inaugural Medal to the museum.

NMAI Rockwell Exhibition named by ProJo among
'The Best of 2009':
The NMAI is pleased to announce that the

Providence Sunday Journal,

selected NMAI's

Norman Rockwell: American Imagist

exhibition among the four best art exhibitions in Southern New England for 2009. Arts Editor Bill Van Siclen's article, "A rewarding year of exhibits," describes Rockwell as "a latter-day Breughel who used his work to explore the American experience in all its sprawling, many-splendored glory." Fans of illustration art and Rockwell will be pleased to know that in addition to

Norman Rockwell: American Imagis
t

exhibition continuing to tour the nation and world-wide until 2012, the NMAI plans to exhibit a joint Norman Rockwell and J.C. Leyendecker exhibition in Newport during the Summer Season of 2010, it is entitled:

Norman Rockwell and His Mentor, J.C. Leyendecker.

More information will soon be available.





Above (l-r): Miss Liberty, by Norman Rockwell. 1943. Uncle Sam with Rifle, by J.C. Leyendecker. 1916

Visit AmericanIllustration.org for upcoming events and Museum hours!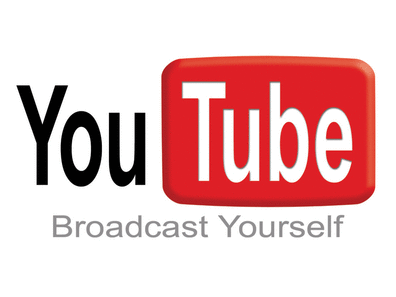 The Museum is open year-round for visitors and Group Tours by advance reservation.
Tickets: $18; Seniors (60+), and Military w/id: $16; Students w/id: $12; Children ages 5 to 12: $8. Children ages 5 to 12 are permitted,

only if they are vouchsafed

by parents or guardians as being 'well-behaved.'

For Reservations/Press Contact:


Eric Brocklehurst



National Museum of American Illustration
492 Bellevue Avenue, Newport, RI 02840
T: 401-851-8949 ext.18. F: 401-851-8974
eric@americanillustration.org
www.americanillustration.org
The National Museum of American Illustration is a nonprofit, independent, educational and aesthetic organization. It is located in Newport, RI, on Bellevue Avenue at Vernon Court (1898), a Carrére and Hastings designed Beaux-Arts adaptation of an 18th century French chateau. It is the first national museum devoted exclusively to American illustration art. Illustration consists of original artwork created to be reproduced in books, magazines, newspapers, and advertisements. 'Golden Age' paintings by such luminaries as Norman Rockwell, Maxfield Parrish, NC Wyeth, JC Leyendecker, and 75 others are displayed in 'Gilded Age' architecture, creating a unique union of architecture and art - a national treasure. The Museum is administered by the American Civilization Foundation, a nonprofit organization with the goal to present the best possible venue for appreciating the greatest collection of illustration art -

the most American of American art.





COPYRIGHT NOTICE: This email message and its contents are copyrighted and are our proprietary products. Any unauthorized use, reproduction, or transfer of this message or its contents, in any medium, is strictly prohibited. ©2009 National Museum of American Illustration.